Happy Valentine's Day, Readers!
To kick off Valentine's Day I am doing something that I have never done on any of my websites or blogs in the past… a small makeup review, which I'm sure my friend, Yong Mi, is ecstatic about. On a side note, be sure to check out her Instagram for new upcoming fitness videos! She is doing a great job! If you're trying to lose weight or are a beginner and just want to stay healthy then her Instagram account is a must-follow.
NYX rolled out their cosmetic line for Netflix's popular series Chilling Adventures of Sabrina. This line of makeup is inspired by Part 3 (think of it as season 3) of the series.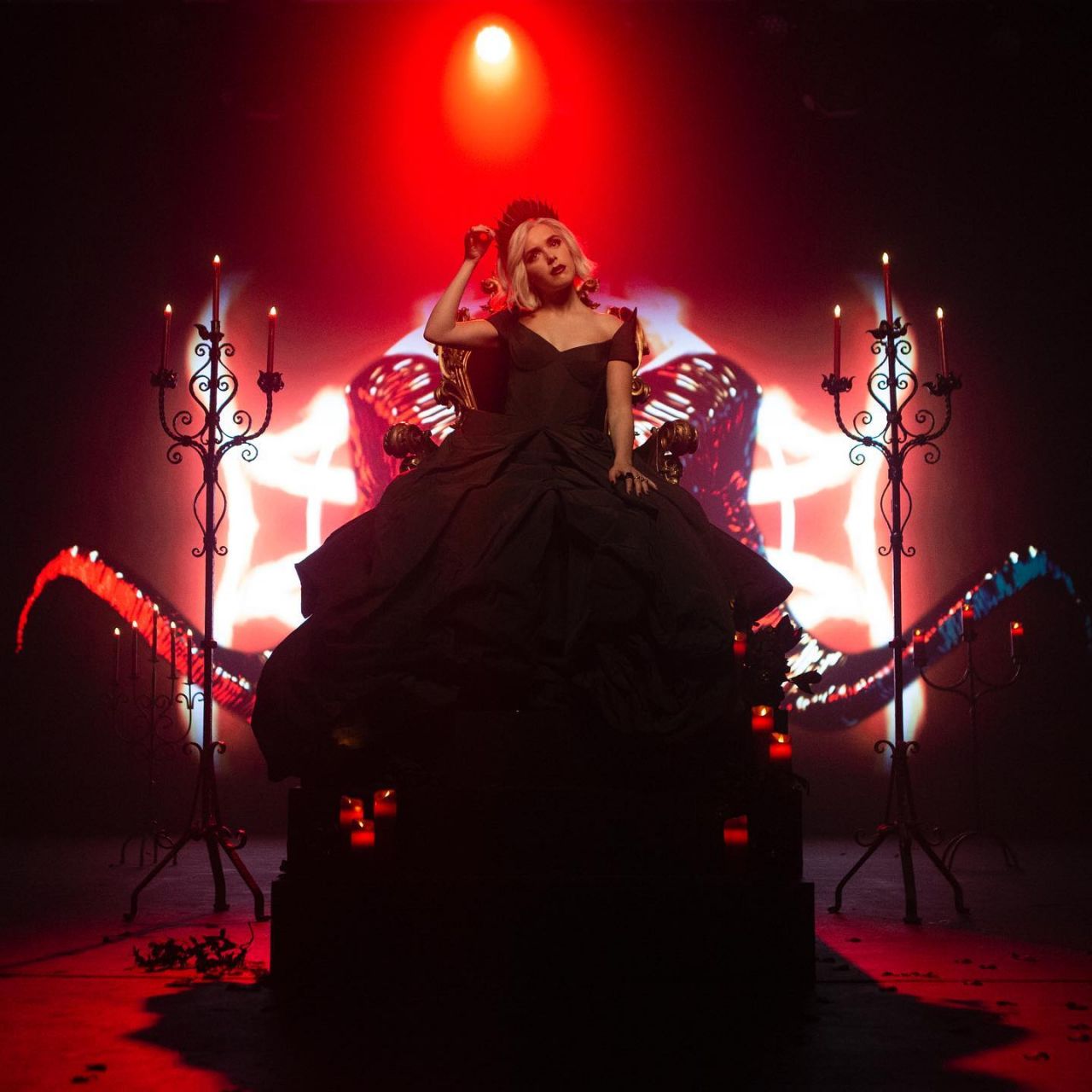 While in Ulta I came across the new line from NYX. There was a downside to discovering this line… almost everything was sold out! There are 4 items available in this lineup. Spellbook Eyeshadow Palette (30 pigmented eyeshadows), Half-Witch Lip Duo, Fright Club Lip Duo and Weird Sisters Lip Duo. Click here to view the various shades.

I purchased Half-Witch Lip Duo, which came with two shades of NYX's popular soft matte lip cream. Half-Witch includes the shades Monte Carlo and Cabo. My lips chap and peel easy so I'm always hesitant with anything that isn't a lip butter or certain kinds of chapsticks, so this is the first time that I've ever tried NYX's lip cream. Chapped lip girls can rejoice as this lip cream did not instantly make me cringe regarding the texture and it didn't make my lips peel! If you want to try a lip cream but don't want to spend a lot then try out one from NYX.
Want to try on the new makeup line by NYX for the Chilling Adventures of Sabrina without actually trying it on? Head over to NYX's website and upload a picture of yourself or use one of the default model pictures.
P.S. If anyone was having problems with using the contact form feel free to breathe a sigh of relief. Issues from the contact form resulting in non-delivered e-mails have now been resolved!
Like what you're reading so far? Subscribe and Follow: